Road Racing in Minnesota: Are you ready for wheel to wheel racing fun?
SCCA Club Road Racing Program | Brainerd International Raceway is our home track
2019 Racing Events:
Harvey West Memorial Day Double Divisional Races Proposed (Memorial holiday weekend) May 25 – 26

Mid-Summer Classic Double Divisional Races Proposed (July 4th holiday weekend) July 6 – 7
Jack Pine Sprints Double Divisional Races Proposed August 24 – 25
Annual Awards Banquet (Typically early November)
2018 Racing Events:
Harvey West Memorial Day Double Divisional Races May 26 – 27

Mid-Summer Classic Double Divisional Races June 30 – July 1
Jack Pine Sprints Double Divisional Races August 25 – 26
Annual Awards Banquet November 3rd at Degidio's in St. Paul – Save the date! Registration opening soon
SCCA Road Racing | Our club road racing program, a division of the SCCA….
where drivers compete wheel to wheel on dedicated race tracks with the occasional temporary street circuit.
In order to compete, there are licensing requirements in place to keep you safe, while giving you proper skills to build on your talents.

Know where your car fits into the classes within SCCA with the Road Racing General Competition Rulebook. Check the June 2018's updated version of the GCR or the SCCA website with the most current GCR versions.
The choice of car is up to you, there are many different classes, from production based entry level racing to fully modified purpose built machines that are only at home on a dedicated race surface.
What types of Cars Compete? Click Here
The SCCA road racing program is divided into two types of events: divisional races, and the 'Majors'.
Club racing is built around the people that put on the events, we are amateurs. It is important to note that many professional race car drivers got their start with their local regions, just ask them on Facebook.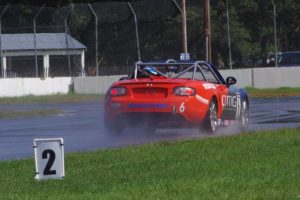 TURN IN BOTH DIRECTIONS IN ROAD RACING
Brainerd International Raceway

(BIR) is our home track
You can drive
You can volunteer (corners, grid, pit, registration and more)
Bring your family and everyone can "play"!
Where Do You Start?
Talk to us!
We can help you get started as a driver, and answer some of your toughest questions. Or begin as a volunteer and discover all the areas behind the racing scene.
The key is to take the next step. Fill out a form; Register for an event; Talk to people-in-the-know
Then jump in! You'll discover a great group of family-oriented people who love the same things you do!
Register to Drive or Volunteer for our next event
Click to register: msreg.com/midsummer2018 (registration opens May 15th 2018)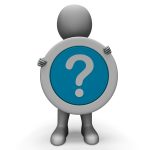 Fill in the form for Answers!
Click the button below!
Thanks and we'll get back to you
What kind of cars race with SCCA? Click here to find out!