Events
SCCA Road Racing, also known as Club Racing, is true wheel to wheel motorsport. Competition is fierce and excitement is on the next level.
Want an authentic door to door racing experience?
Road Racing is an organized competition between prepped racecars. Rollcages, helmets, firesuits, HANs devices and other safety equipment are all required to race in close quarters.
Cars vary from high horsepower sedans, to Mazda Miatas, to open wheel formula cars.
Road Racing has several requirements that must be met to participate:
Approved racecar with SCCA logbook
Driver safety gear
Competition licensing
Although it can seem overwhelming, racing side by side with other drivers is more accessible than ever. Contact SCCA Land O'Lakes and move up from Track Events and HPDE to the full racing experience with help from our competition licensed drivers!
Information
Tech Inspection
SCCA LOL has several Scrutineers that can issue logbooks for racecars. Annual tech inspection is also available.
View the latest annual tech guidelines here.
Competition Licensing
SCCA full competition licenses can be acquired in 3 ways.
Attend the SCCA License School hosted by CenDiv (SCCA Central Division)
Attend a recognized licensing school such as the annual event hosted by BIR Performance Driving School
Transfer a recognized license from another racing organization
Find all necessary licensing information at the SCCA National website.
---
Championships
CenDiv Divisional Championship Series by TRO Manufacturing
The SCCA Central Division Champ Series is the premiere road racing championship in the North-Central United States. Entry is automatic when you attend a CenDiv event. Points can be awarded from SCCA sanctioned races at Brainerd International Raceway, Road America, Blackhawk Farms Raceway and others.
The series is a Divisional path the the SCCA Runoffs and is also valid for manufacturer contingencies.
Rust Belt Improved Touring Championship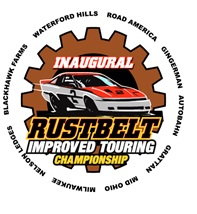 The Rust Belt IT Championship was created to promote the IT Classes of sports car racing and help support the IT Community.
Head to https://www.rustbeltit.com/ for details. Sign up and get a chance to win prizes while supporting SCCA Improved Touring competition.
---
Results
---
Contact Us:
Fill out the form on the contact page with questions or comments.