2017 Award Winners
Driving is a blast, and it's even more fun when you win!
Following are the 2017 Land O'Lakes and Solo Award Winners (Scroll down) Click the red button for CenDiv Results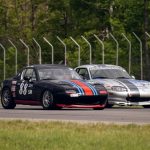 Land O'Lakes
2017 Region Awards
Judy Krause Worker of the Year
Julie Hammons
Skogmo Memorial Award
Most Improved Driver in LOL Region
Rick Buan
Road Racing Rookie of the Year
Andrew Jenkins
Ron Mann Awards
Rob Woolston and Kathy Gillen
Brooke Kinnard Award
Bill Collins
Sportsmanship Award
Matt Lawson
Crew Members of the Year
Tamara Schaal, Mary Utecht and Emily Jenkins
RallyCross Driver of the Year
Zachary Lamb
RallyCross Sportsmanship Award
Brian Chabot
Solo Driver of the Year
Jeremy Anderson
Solo Rookie Driver of the Year
John Bartlett

Road Racing Driver of the Year
Mark Utecht
LOL Championship Results
T4
1st Tom Daly
2nd Chris Knuteson
T3
1st James Berlin
T2
1st Bill Collins
2nd Darrell Peterson
STU
1st Tom Daly
2nd Rick Buan
3rd John G Glowaski
STL
1st Mark Utecht
2nd Patrick Price
3rd Cody Lindman
SRF3
1st Matt Gray
2nd David Schaal
3rd John L. Brown Jr
SRF
1st Dave Cammack
2nd Greg Eick
3rd Sven Mueller
SPO
1st Thomas Fuehrer
P2
1st Nate Smith
SM
1st Chris Craft
2nd Samantha Silver
3rd Greg Youngdahl
ITS
1st Glen Wilson
2nd Michael Campbell
ITR
1st Robert Roth
ITE2
1st Matt Lawson
ITE3

1st Phil Magney
2nd Craig Stephens
3d Thomas Noble

ITA

1st Greg Youngdahl
2nd Patrick Price
3rd John G Glowaski

HP

1st Jimmy Griggs

GTL
1st Terry Orr
GT2

1st Keith Anderson
2nd Guy Dirkin
3rd Tim Gray
GT1
1st John Copham
2nd Guy Dirkin
3rd Edward Dulski
FP
1st Zane Emsted
FP
1st Steve Flaten
FF
1st Anthony Foster
2nd Allen Murray
3rd Ethan Mackey
FE
1st John Copham
FC
1st Mike Fowler
FA
1st Steve Thomson
CFF
1st Bruce Drenth
Solo Awards
1st Larry Basegio class: Super St
1st Pete Glasspoole C Street
1st Jeremy Anderson F Street
1st John Qualheim H Street
1st Bailey Placek ESP
1st Rick Placek SM
Solo Driver of the Year:Jeremy Anderson
Jeremy consistently sets fastest time at our events. He's generous with his time and helps novice and experienced drivers find the fast way around the course. Finally, he took a 5th place in FS at the TireRack SCCA Solo Nationals in 2017.
Solo Rookie of the year:
John Bartlett
John has consistently run times close to members with many more years experience. Additionally, he has volunteered to help with the "heavy lifting" which is always welcome at solo events